Earlier this month I was in Davos, Switzerland for the 2012 Annual Meeting of the World Economic Forum, where I was invited to have an exhibition of artworks in the main corridor of the Congress Center. During the conference, I gave a solo session entitled Art & Everyday Creativity: Rebuilding the Link, was a panelist in a session entitled Artwork through the Network moderated by Loic Lemeur on the following day, and participated in the lively Cultural Leaders dinner. Also scheduled on the program was an interactive "Art Walk" where I walked a group through my exhibit.
Facts about this year's Annual Meeting
Over 2,600 participants from nearly 100 countries attended the Annual Meeting including: 1,600 business leaders, 40 heads of state or government and over 85 ministers and 40 top international organizations. The World Economic Forum Annual Meeting provides world leaders with a platform to shape the global agenda at the start of each year. The Annual Meeting 2012 convened under the headline The Great Transformation: Shaping New Models.
My Participation in Davos 2012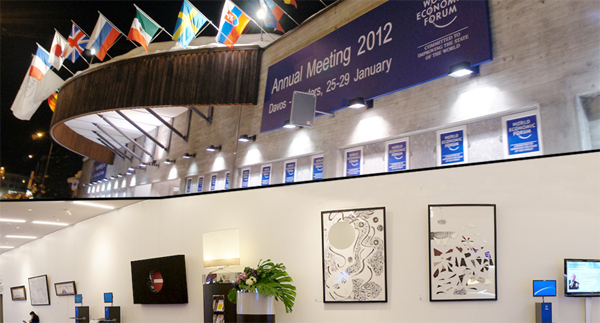 My exhibit in Davos was in the central area of the Congress Center across from the Schwarzhorn room.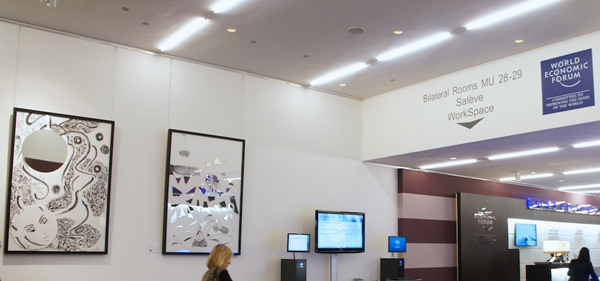 The Passion of St. Medusa and Dalian Kelp Harvest
With Prof. Klaus Schwab, WEF Founder & Chairman, and his wife Mrs. Hilde Schwab in front of
Footsteps in the snow

At Entrance to the Congress Center:

Davos Snow: Concerto Grosso in C# Minor – Allegro – Largo – Allegro (View from my Hotel) and
Skies of Atlantis: Underneath the Cement, the Earth Breathes.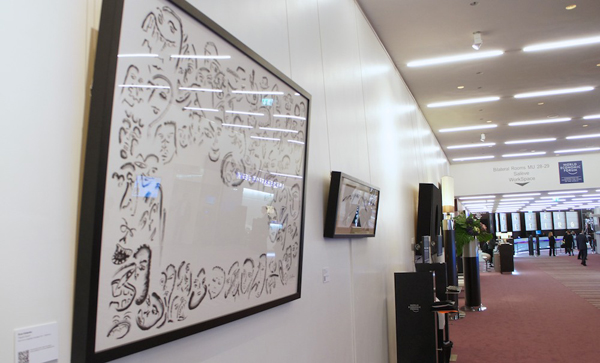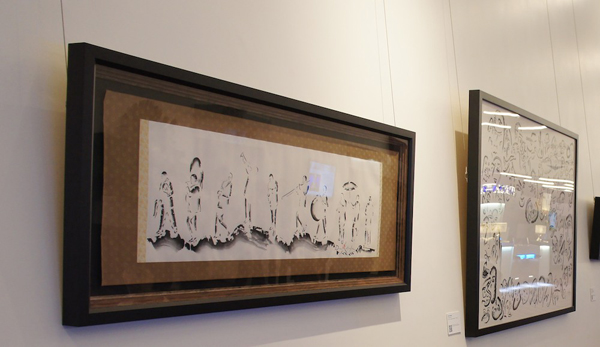 Return to Old & New Orleans: Secondline for the Arts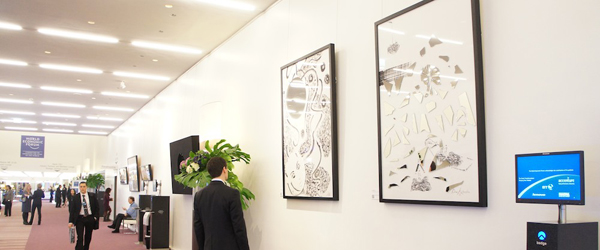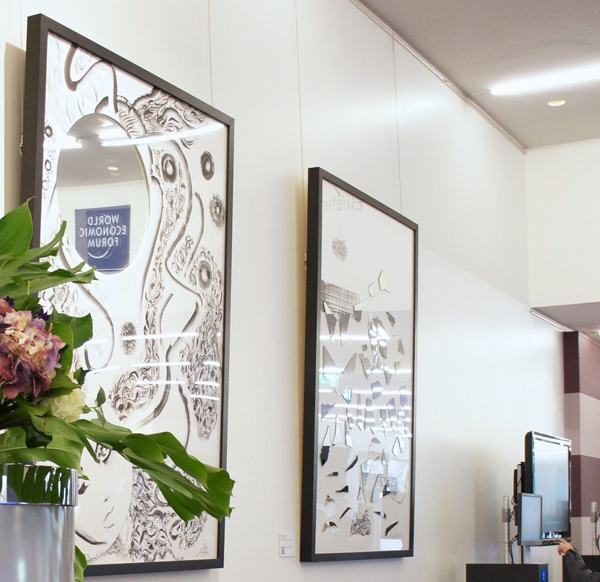 The Passion of St. Medusa and Dalian Kelp Harvest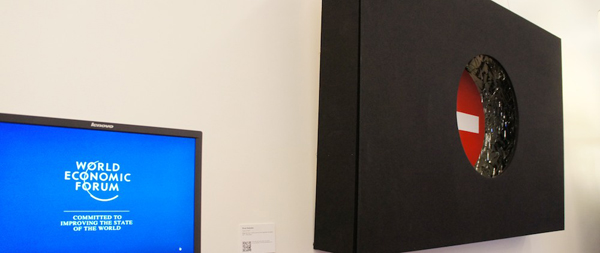 Let Us Out! A Magic Box artwork
Outside the Congress Center: Most snow in Davos in decades