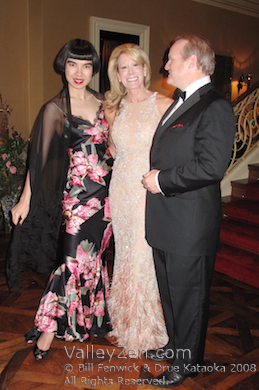 It is only February but already Jillian Manus and Alan Salzman have set the bar high for the best parties of 2009 in Silicon Valley. Last night guests arrived to raise money and awareness for the Stanford Cancer Center. eBay's Meg Whitman, Amidzad Founder Saeed Amidi, Applied Material's CEO Mike Splinter, and SkinnySongs CEO Heidi Roizen were among the guests.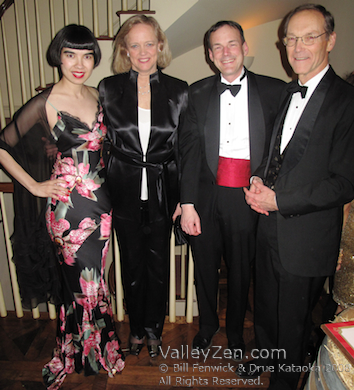 Drue Kataoka, eBay's Meg Whitman, experimental physicist Dr. Charles Munger Jr., and Griffith R. Harsh IV, M.D. Professor of Neurosurgery and Director, Stanford Neurosurgery Resident Training Program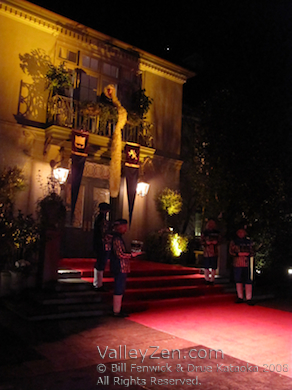 Rapunzel swoons atop Manus Salzman Castle balcony. Courtiers welcome guests on red carpet.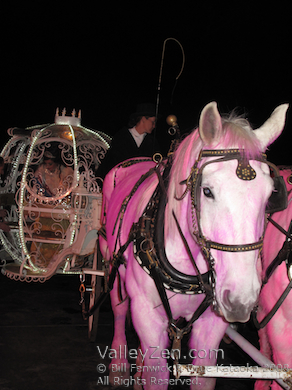 Cinderella horse-drawn coach glitters. Horses with chameleonic iridescent purple to pink fur seem to be Silicon Valley relatives of the Wizard of Oz's "horses of a different color."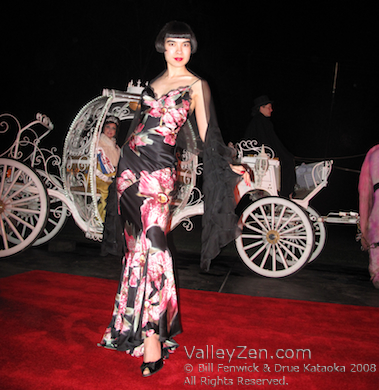 Drue in Valentine blossom-decked Roberto Cavalli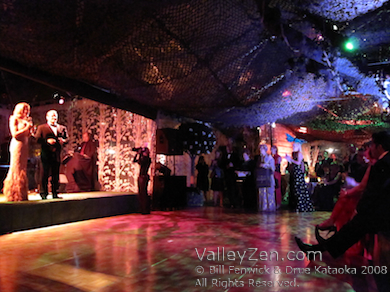 Jillian commands the audience with a rousing and inspirational speech about the Stanford Cancer Center. Just back from Davos, she gives a global anecdote, and a personal one.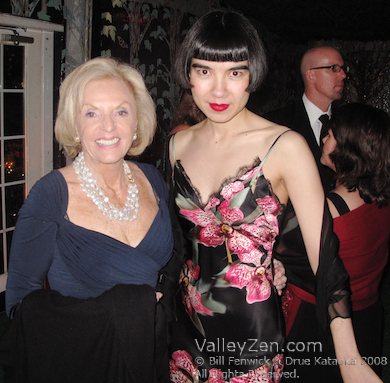 The ever-elegant Helen Salzman, for whom the Helen Salzman Boutique in the Stanford Cancer Center was named.