"This is where I like to come to avoid the traffic," said Guy Kawasaki—soon after launching into a discussion of the opposite (i.e. how to attract web traffic).On the eve of the beta launch of Guy's new site Alltop.com, Guy gave ValleyZen.com an exclusive interview about it. Click for videos part 1 and part 2 below.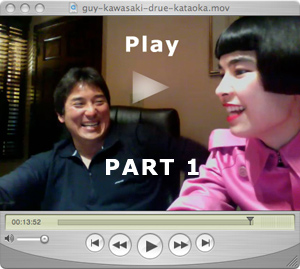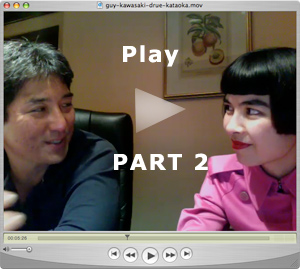 Simple Concept, Simple Interface
The concept of the site is deceptively simple. Therein lies its Zen power. What does Alltop do? It is a one-stop aggregation of the most recent stories from 35 top websites in popular categories such as celebrities, sports, fashion, Mac, and the controversial category egos. More About Alltop here. The interface is influenced by "Apple Aesthetics:" light on graphics, no clutter, open white space. Presentation supports functionality. Simple & brilliant.
Proven Model
Alltop reminds me of the very early Yahoo when it was just a collection of links called "Jerry and David's Guide to the World Wide Web." The Old Yahoo's traffic actually grew very, very fast (unlike the much more complex Yahoo of today). One can argue that the times were different, but I believe that part of the momentum of the early Yahoo was because of its simplicity. True, anybody could copy it (and many did), but the first-mover advantage ensured its survival & sustained growth.
I'm sure Web 2.0 Cole Porter would say Guy, "You're the (All)Top!"
Bon Voyage!