I was deeply saddened by the news of Amb. Bill Lane's death. It's hard to believe his larger-than-life presence has disappeared. But maybe it hasn't.
As Shunryu Suzuki says in Zen Mind Beginner's Mind:
"Life and death are the same thing. When we realize this fact, we have no fear of death…nor difficulty in life."
In many ways, Bill Lane is the same in death as he was in life. Around the Lane history corner, at Stanford, his booming laughter echoes. In many of the open spaces he helped protect, his footprints still linger. Most of all, I believe his presence can still be felt at the Stanford Red Barn every time the sun sets. The Stanford Red Barn, a place core to Stanford and Silicon Valley history was a beloved place for him. Bill spear-headed the multi-million dollar campaign to save the barn, and he knew every inch of it and its history. In fact, that's what I'll miss most about Bill Lane – his exhaustive knowledge of Stanford, Bay Area, and California history. With his passing, we lose some of California's secrets.
Bill was an ambassador, a philanthropist, an environmentalist, a publisher, a father, a family man, a friend to people in high places, a friend to humble folks, a friend to students, a friend to open spaces, a lover of diverse cultures.
There's hundreds of articles about him. So I'm just posting a photo essay of some favorite and inspiring moments with him. I was honored to collaborate with Bill on an artistic project that he commissioned me to paint: "The Red Barn & Electioneer: Down History Lane."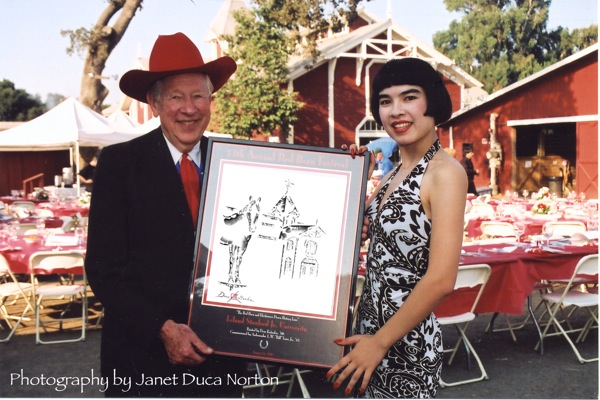 Amb. Bill Lane and Drue's print: "The Red Barn and Electioneer Down History Lane"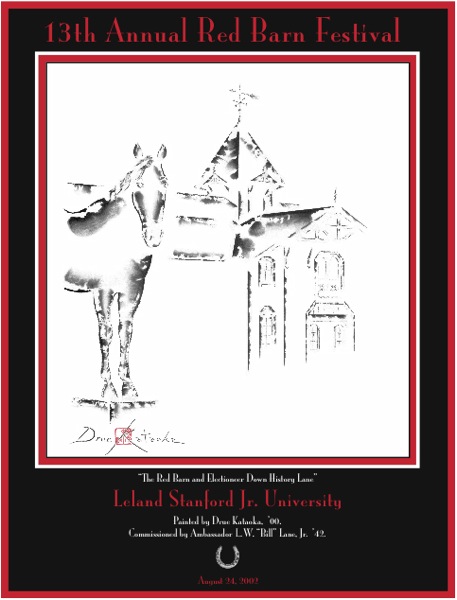 "The Red Barn and Electioneer Down History Lane"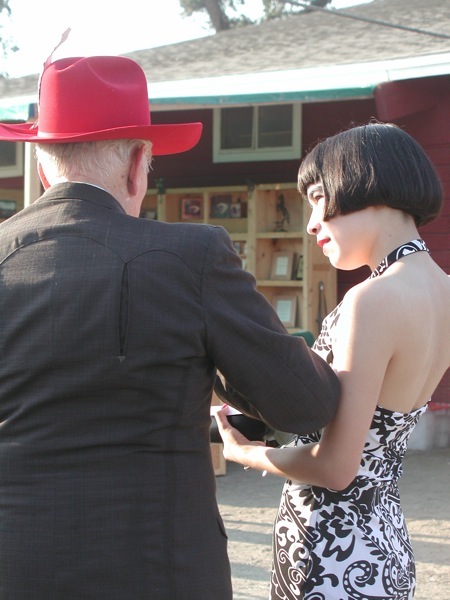 Bill at the Red Barn Festival with Drue – before the presentation of the print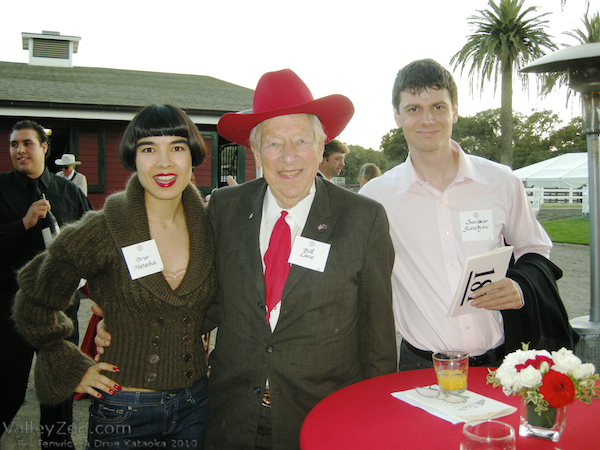 Drue, and husband Svetlozar Kazanjiev with Amb. Bill Lane at one of the Red Barn Festivals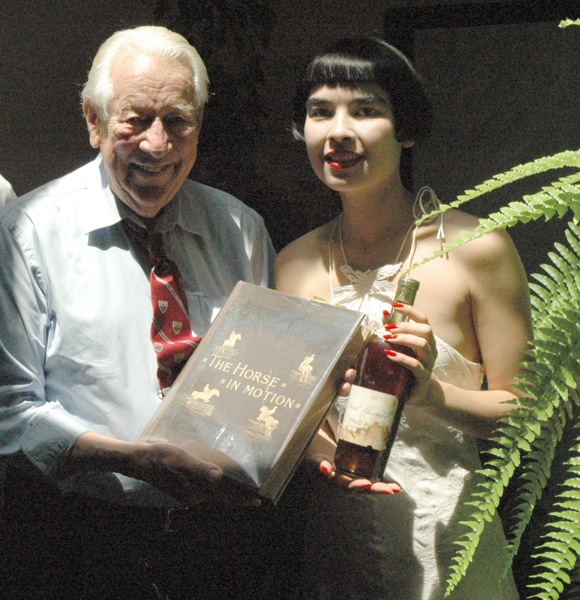 Amb. Bill Lane shows Drue one of the original copies of "The Horse in Motion" and an amazing bottle of wine from Stanford's collection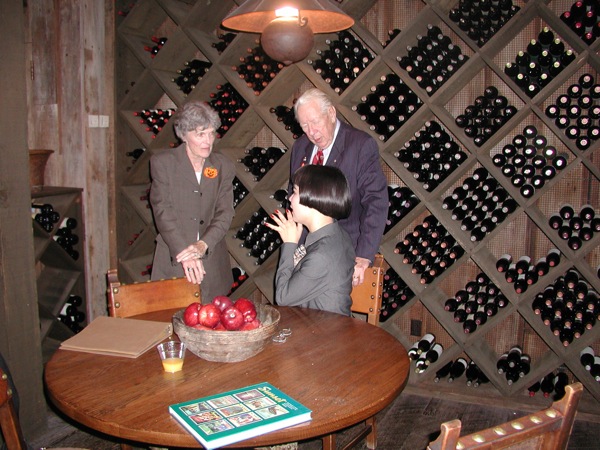 Jean Lane and Bill Lane at Sunset Magazine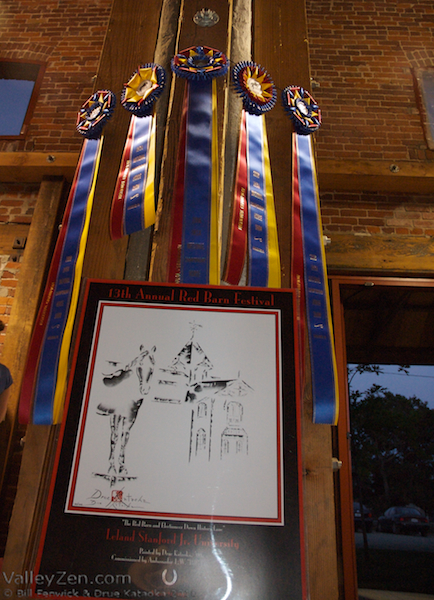 Drue's print at the Red Barn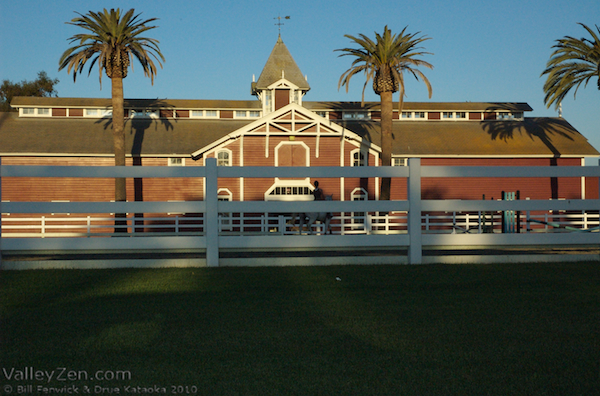 Stanford Red Barn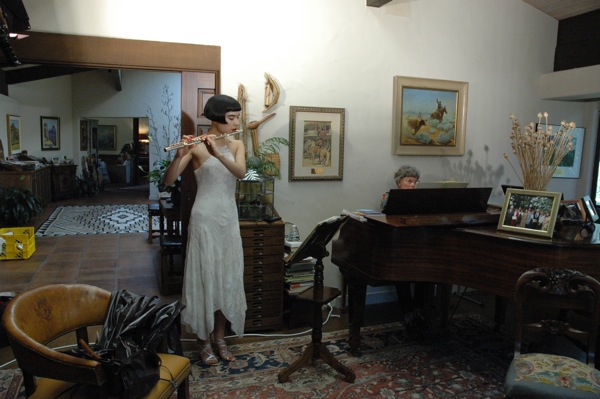 Playing Bach with Jean Lane at the Lane Home
DRUE KATAOKA